Predge appoints new CEO
Predge appoints new CEO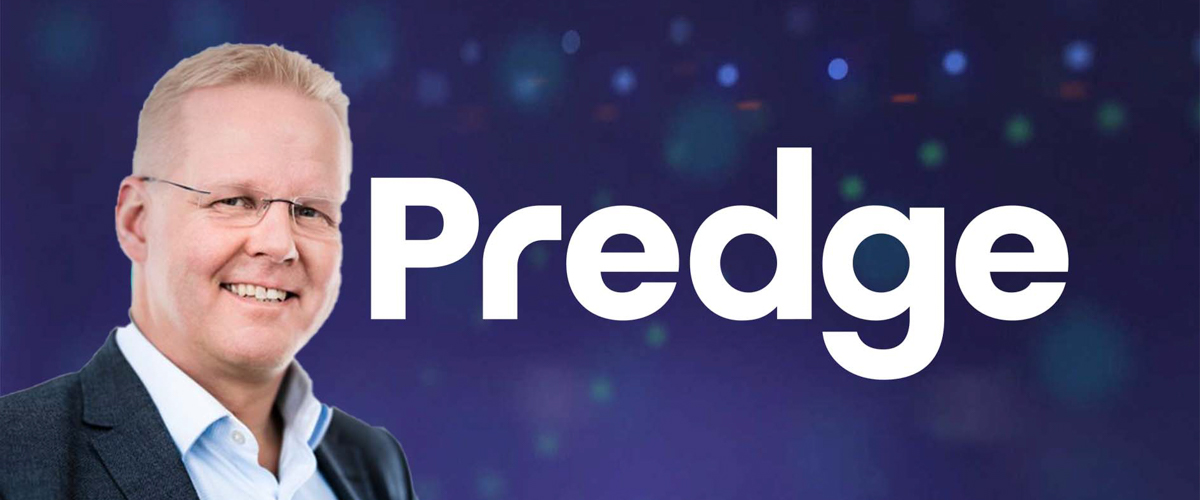 Luleå-based Predge AB continues its growth journey with investments in AI / Cloud/software. Predge offers services to the industry in sustainability, operational efficiency and security. Predge AB is pleased to announce Simo Pykälistö as our new CEO. He is replacing Bengt Jonsson, who, in connection with the recently completed capital raising,  decided to take on a new role as advisor and business developer in the company.
Simo comes from the role of Executive Vice President of Sectra AB and CEO of Sectra Communications AB, where he was responsible for the development of Sectra's offering and services in cyber security.
"We are very happy that we have succeeded in recruiting Simo to the company as we now take the next step in our growth phase together with new shareholders and new capital. Simo's experience of software development from international operations in the listed company Sectra will make a strong contribution to our development", says Lars-Eric Aaro, Chairman of the Board, Predge AB.
"My family and I are looking forward to moving to Luleå and a region with a strong tailwind and a strong belief in the future. In the same spirit, Predge's focused team has developed cutting-edge products with huge potential to reach new markets. It is incredibly exciting and inspiring to lead the company on the continued journey", says Simo Pykälistö, incoming CEO, Predge AB.
Simo Pykälistö will start in the spring of 2022.
New customers and employees
Predge AB is an AI / Cloud / SaaS company that, through advanced analyzes of the condition of components and systems, supports customers' digitization. Their services enable reduction of operational disruption and optimization of the service life of components and systems for, among others, railway operators, infrastructure owners, and material handling systems. Predge has earlier this year brought in new shareholders and new capital in a capital round. During the autumn, operations in Australia were started and business agreements were signed with new customers in Scandinavia and Europe. The company is also recruiting new employees to cope with the growth and increased demand from the market.
Lars-Eric Aaro, Chairman of the Board, Predge AB
lars-eric.aaro@predge.se
+46 70 656 00 66
Simo Pykälistö, Incoming CEO, Predge AB
+46 70 351 53 03