Conveyor
Enable predictive maintenance on your belt conveyor system today. Predge Conveyor utilizes already available data source and the construction design of the conveyor system to predict remaining useful life of key components such as rollers, pulleys, drive systems and tension systems. This allows fact based decisions to be taken to increase availability and efficiency.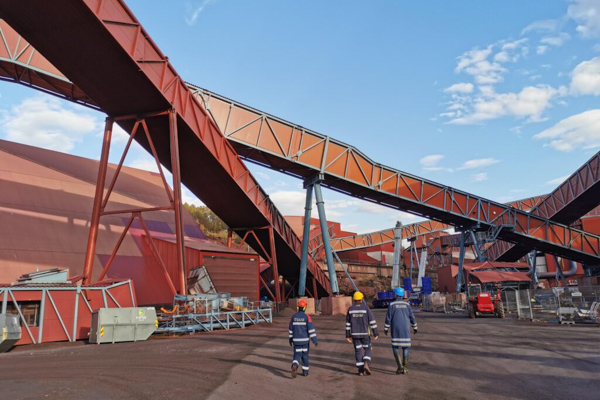 Predictive maintenance for key components
The decision support provides remaining useful life of individual components in terms of hours of operation, rate of change for individual components, hot spots with high degradation and detection of critical objects.
All information is easily access through a web portal or directly communicated to other systems through standard interfaces.
The Belt Object Detection is a edge solution with a seamless cloud integration. By analyzing the video stream from a standard camera with lighting it identifies critical objects on the belt in near real time.
Act on notifications and alarms in the included web portal or integrate into the control system.
Efficient reporting forms for anomalies, inspections and component exchanges. Enables component level management as an extension of, or integrator into, your maintenance system. Track actions, follow up deviations and initiate actions.
Desktop and mobile layout available to support personnel in all contexts.
The Predge Conveyor product went from a prototype development within the RTC Mindi Program through a product development and validation effort supported by EIT RawMaterials to a market ready product. Key industry partners within these projects were LKAB and Boliden. Funding received from EIT, RTC and the associated industries are hereby gratefully acknowledged Funding received from EIT, RTC and the associated industries are hereby gratefully acknowledged