News
LKAB and Predge signs new agreement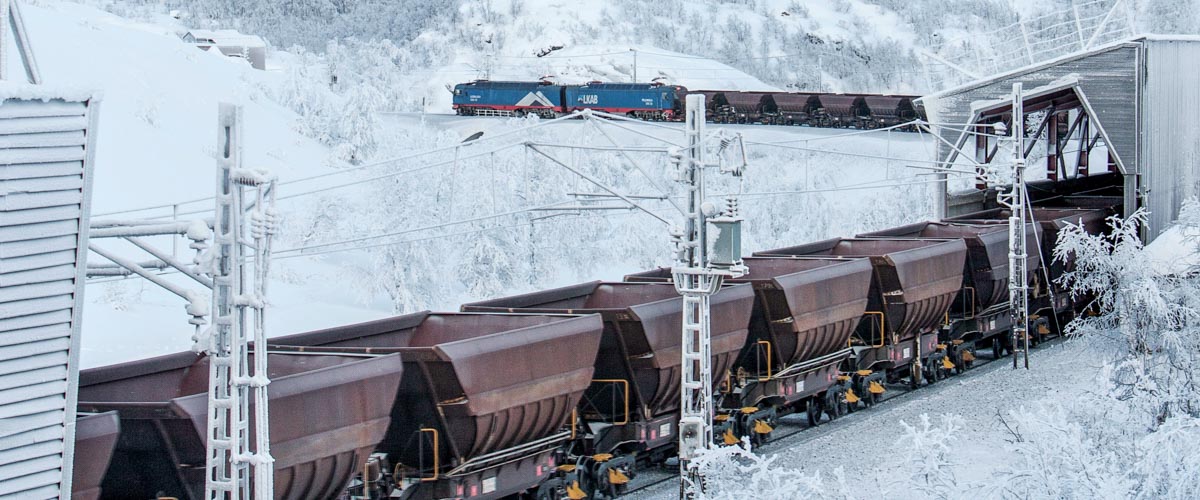 LKAB and Predge AB signs a new agreement on delivery of decision support services, based on advanced analysis of big data. The service will enable LKAB to make correct decisions regarding operation and maintenance activities to secure their logistic flow. LKAB has shown that it is possible to achieve considerable improvements of critical KPIs. Now the journey from good to great, and even further beyond, continues in cooperation with Predge AB.
Predge (formerly eMaintenance365) and LKAB started their cooperation in 2016 when they signed an agreement on delivery of decision support services. Through the implementation LKAB has achieved major improvements in their operations. The new multiple-year agreement is more extensive and covers more services than the previous one.
-At Predge we are proud and happy to continue this and extend the cooperation. LKABs rail transports are world leading in terms of efficiency and safety. To be part of that is very honoring says Bengt Jonsson, CEO at Predge. He continues: -LKAB has challenged us on several areas which has forced us to invent new solutions. We are really looking forward to delivering business value to LKAB also in the future.
The close cooperation during several years has resulted in new analytics services that generates further business value for LKAB. Through collection and analysis of big data that describes the condition of components and systems, Predge delivers predictions for when maintenance work should be performed in order to avoid unplanned stops.
With Predge, and our skilled and driven employees, we have succeeded in improving significant KPI's in our logistics chain. We have continued our journey towards perfection, for instance by a decrease in the number stops in line because of bearing failures on our rail cars by approximately two thirds. That is quite an achievement given the very low level of bearing failures that we already had attained, and the challenges associated with detecting incipient damages.
The increased ability to replace components proactively during planned maintenance stops based on the wear predictions is a major improvement, says Anna-Karin Ylivainio at LKAB. LKAB also sees the potential to use decision support services that Predge offers in other areas than Rail traffic.
Contact:
Bengt Jonsson, CEO
bengt.jonsson@predge.se
+46 706 878 693