CargoNet digitizes decision support using Predge
CargoNet digitizes decision support using Predge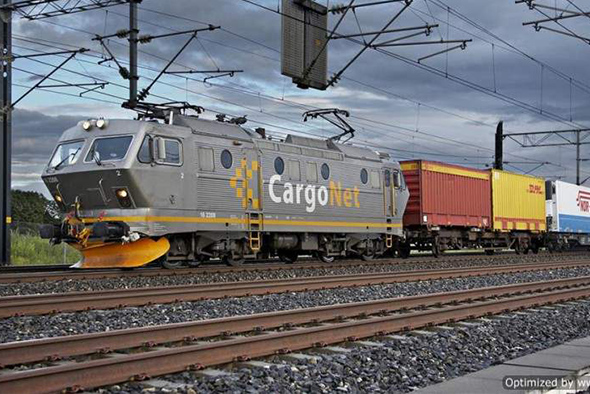 Norway's largest freight carrier Cargonet collaboration with eMaintenance365's has so far proved very successful. "The hopes have been met," says Torbjörn Abegg Haugland.
One of Cargonet's most important traffic lines runs between Narvik and Oslo. Each week, fifteen trains go in each direction along the 2,000-kilometer stretch. With such an operation, it is required that everything should work flawless and to have control over the assets.
– When a train is left standing along the track due to acute faults on the wagon wheels, it causes major disturbances. It renders a financial strain in an already tough business environment and it affects our customers' confidence as a reliable supplier, says Torbjörn Abegg Haugland, Cargonet.
The company initiated a collaboration with the Luleå company eMaintenance365 with the hope that the company could deliver new technology to improve reliability of delivery.
With the help of data from the Swedish Transport Administration's detectors in Sweden, it has been possible to continuously collect and analyze the status of wagons, which has enabled Cargonet to better plan and manage its maintenance.
– The hopes we had are met. We already see that we have saved money, increased efficiency and utilization. Right now we are discussing with eMaintenance365 about further developing the collaboration on the digitized decision support they provide us. Our ambition is to do most of the maintenance in Oslo or Narvik. This is greatly facilitated by the decision-making service we now have access to. The importance of our own maintenance personnel cannot be understated who inspect wagons and locomotives, says Torbjörn Abegg Haugland.
– The work with Cargonet is a brilliant example of how existing data can be refined and analyzed to create even more benefits. The information is often already there, it is just a matter of cleverly highlighting it and presenting it in a manageable way. The key then lies in finding ways to benefit from the information in the daily work, something that Cargonet has been very good at, says Bengt Jonsson, CEO of eMaintenance365.