Insights
Software developers
2021-09-06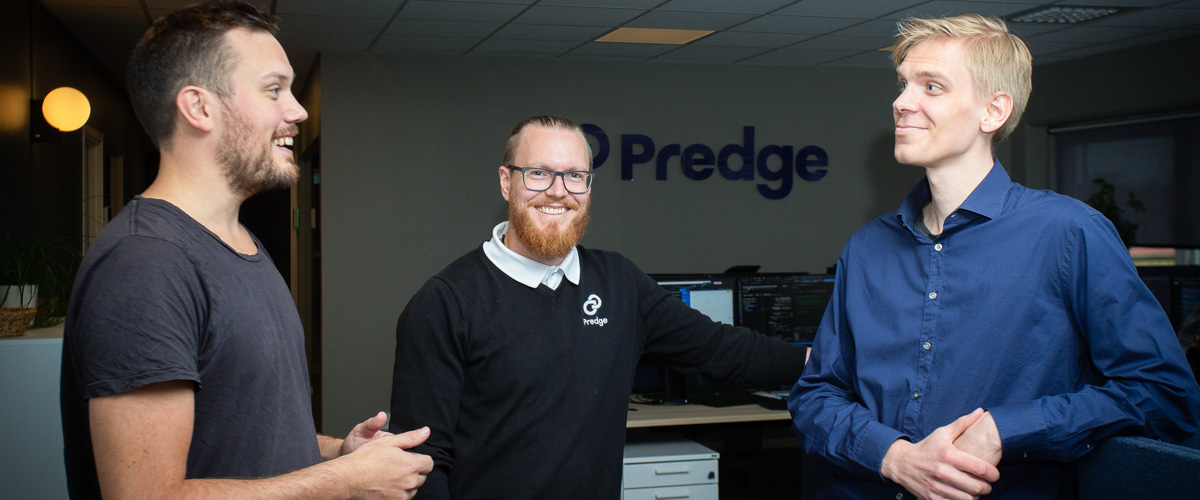 Predge AB is growing, and we are expanding in the international market. Our expansion means that we must strengthen the team with a number of motivated developers at our office in Luleå.
We operate in an international market with decision-support SaaS services for predictive maintenance. Our solutions are aimed at the railway industry (operators and infrastructure owners) and belt conveyors. By collecting and analysing large data sets we minimize unwanted disturbances, and with our analyses we propose direct measures for increased availability and increased service life.
What you'll learn and do:
As a developer at Predge, you will design, develop, and monitor operational web applications and micro-services.
We work closely with our customers, so you will need to understand their challenges, problems, and needs, and proactively work to meet them.
You will be expected to contribute to continuous improvements of our products and working methods.
We're looking for someone that:
Has a college or university education with a focus on IT, or a background in software or web development through other means.
Likes to work in small teams, discuss different solutions, approaches, and ideas with team members and quickly agree on the best possible solutions.
Experience in C #, Python (or similar), and the development of web applications or microservices is highly meriting.
How to apply
Ghost Competence is responsible for the recruitment process, but candidates will be directly employed by Predge.